I will be the first to admit that I have no business trying to prepare food, but I'm not a picky eater so not scared to try something new. So last night I tried my hand at grilling some teal using some sound advice from a friend and all of my cunning.
Started out marinating two teal in Italian dressing for 24 hours
Then sliced up a bunch of mushrooms, jalapenos, and onions (I don't measure stuff), and shoved them up into the cavity until full.
Threw both on the grill on tin foil, at 450 degrees for about 45 minutes, and I was very pleased with the outcome.
Like I said, I'm not cook, but I was full and happy when everything was said and done with. My wife didn't like it, but she doesn't like dark meat off of a chicken, so more for me.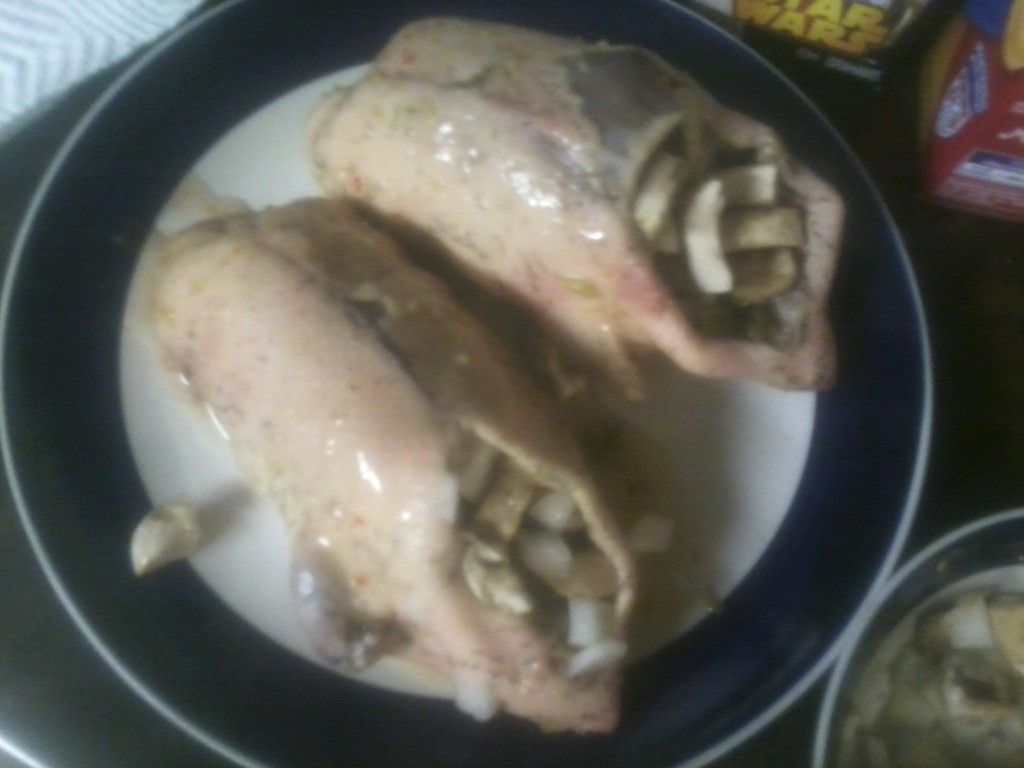 Sorry for the quality of the pictures, I'm still using my indestructible flip phone.