A couple of members asked me to post a few more pictures of a recent modification I made to my float tube. It is a rod holder, rod rack, and net holder made out of 1 -1/4 pvc pipe. I got the idea from somewhere on the internet. I glued all of the joints and caps except for the rod holder 45 degree joint allowing me to position the rod anywhere I like when I'm fishing. It took about 45 minutes to cut the pipe and put it all together. I did it all by sight measuring except I can tell you that the rod holder and rack pipes are 8 inches long and the net holder pipe is 6 inches long. Feel free to ask any questions if you are trying to create your own and don't be afraid to customize it to fit your needs!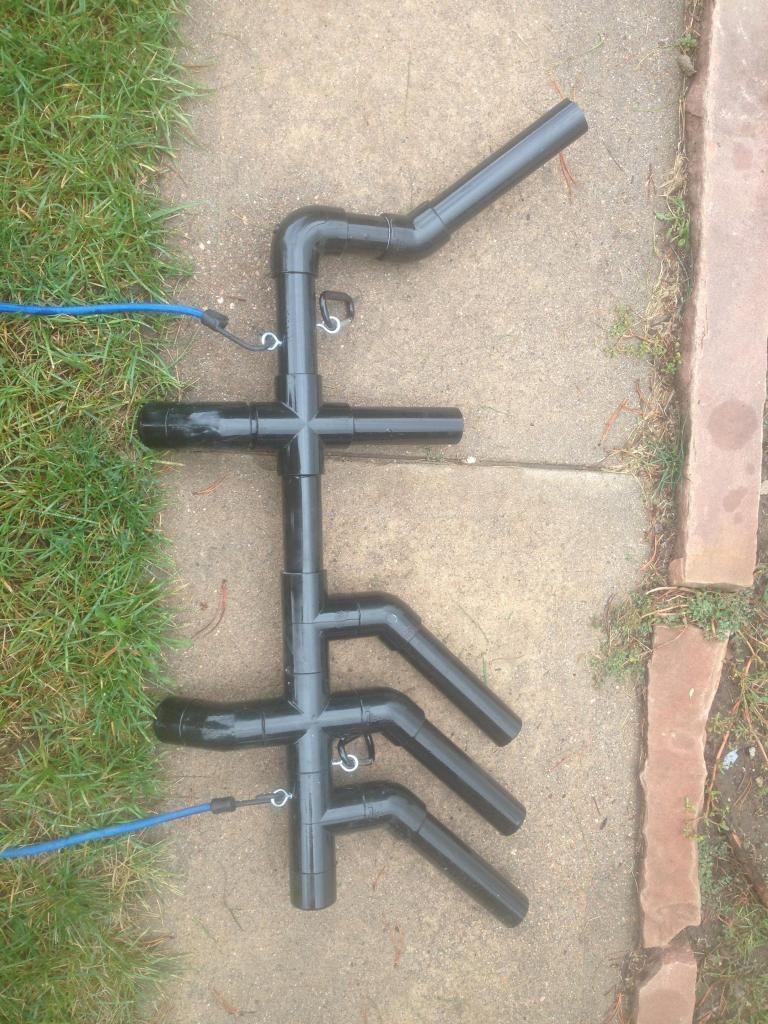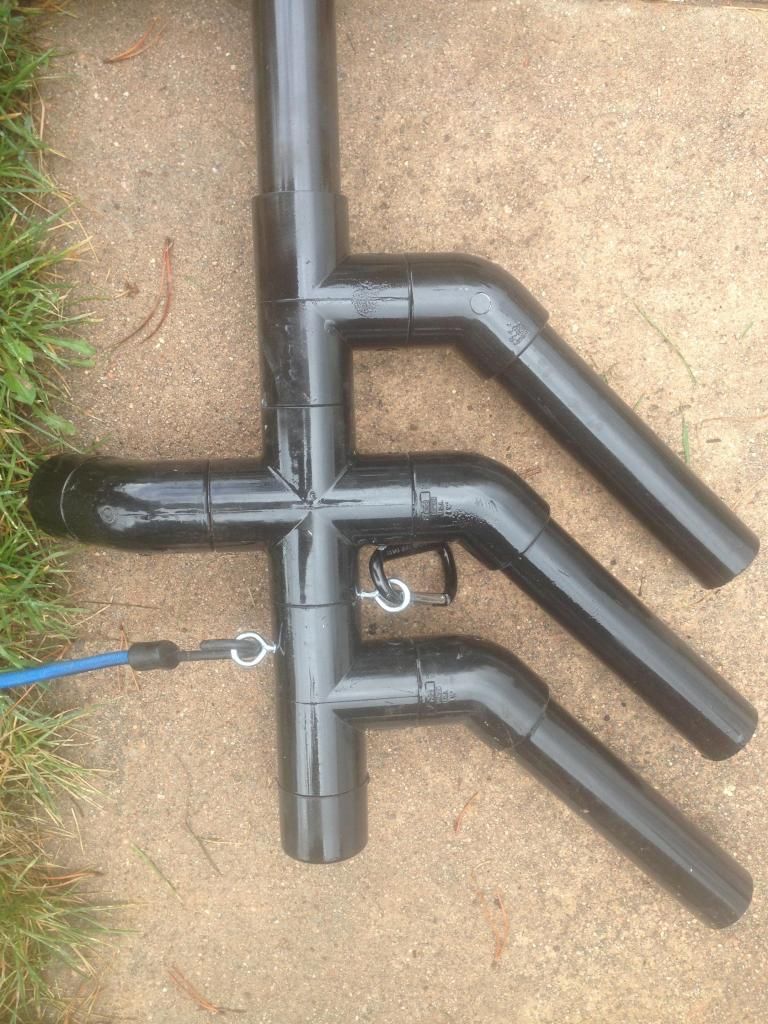 This is the piece that I did not glue so it rotates
Attached to the tube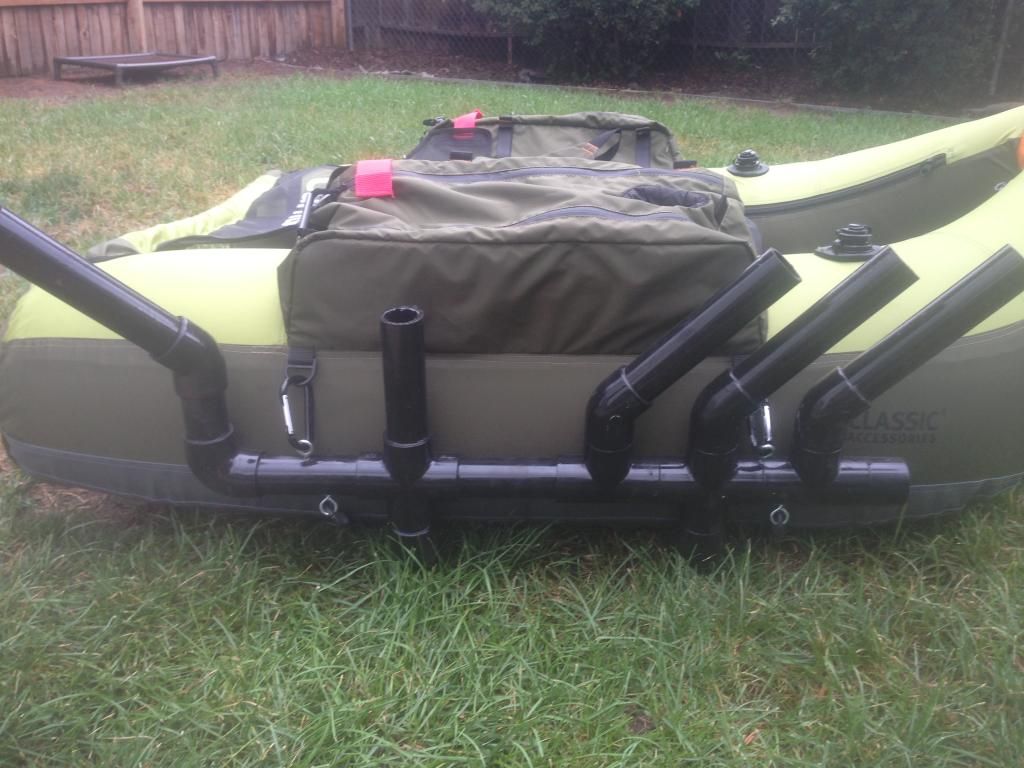 How it is attached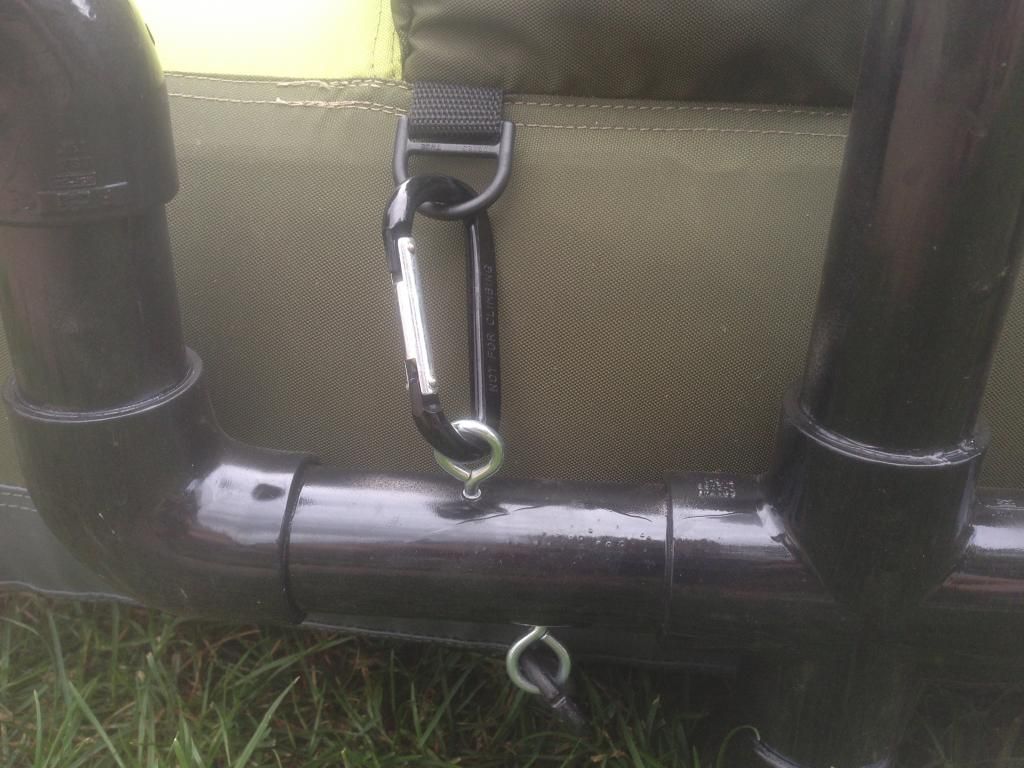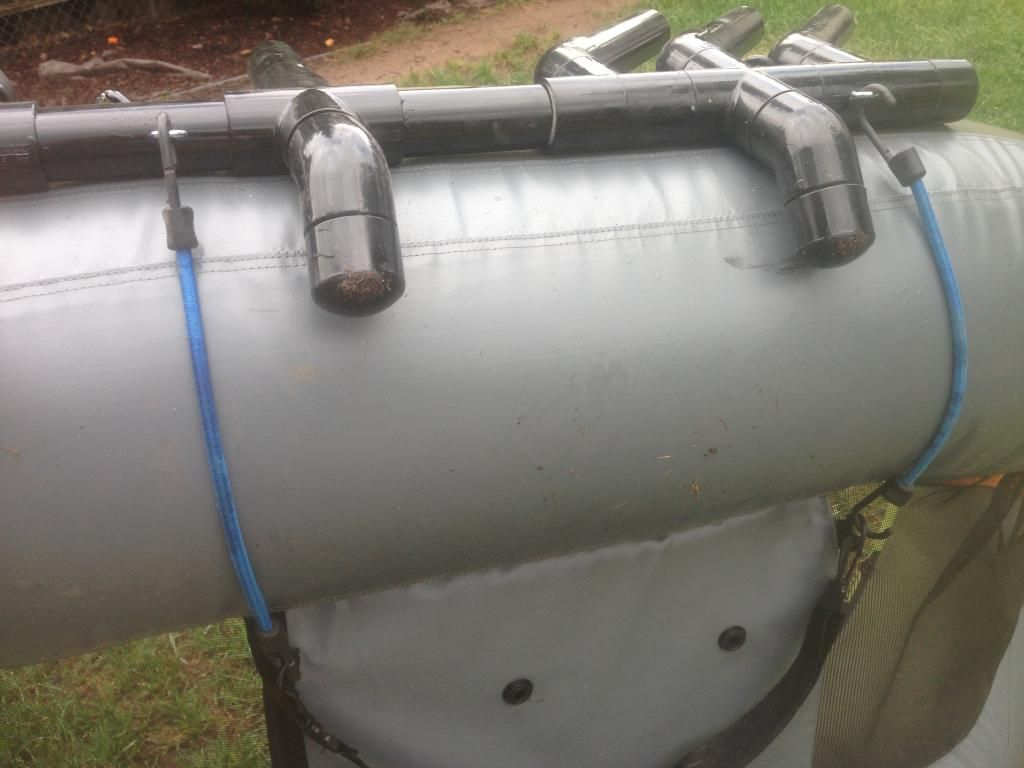 Full of goodies (ignore my other project in the background)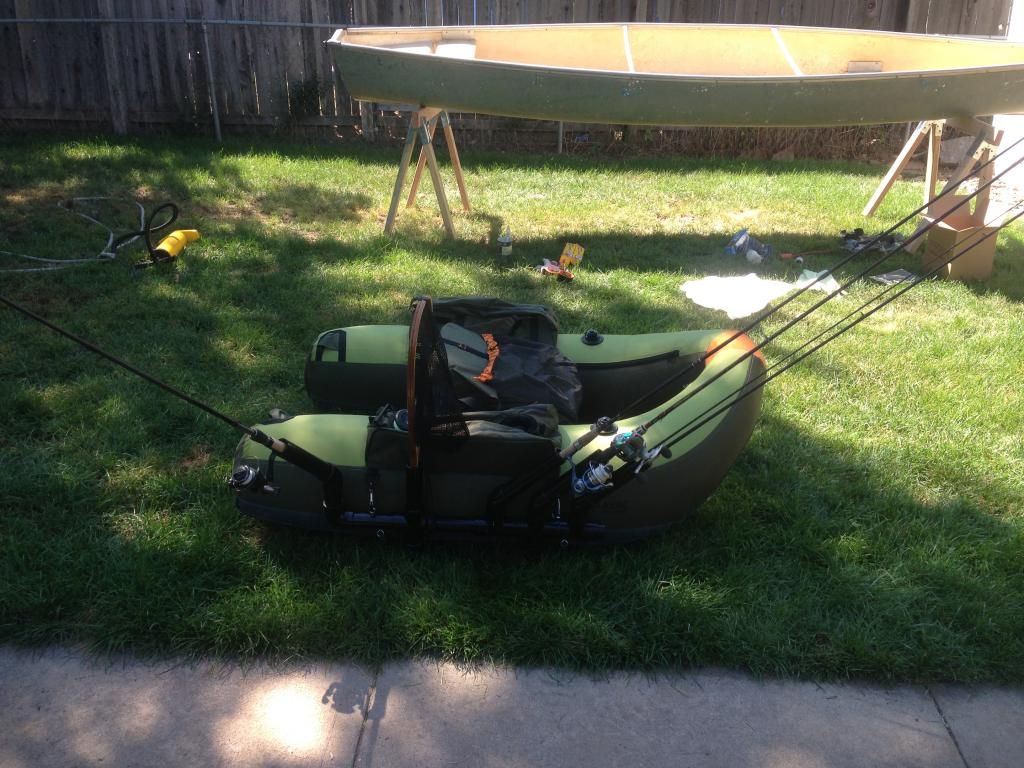 Ready to go catch some walleyes!
I hope this helps those that made the requests!