I went to Wally World to pick up some of those boxes that VREntropy posted (he told me in advance, so this was a few days ago). While I was looking through the fishing section (I never go to the craft section) I saw these:
I thought, well, they float and there is nothing else on the hook. It also crossed my mind that the "gummy" feel may stay in the fishes mouth a bit longer than a traditional fly.
I am excited for some top-water action and so I decided to grab a package of the Size 4 floaters and tie up some slider/popper-style flies.
Here is what they look like outta the box:
Here's what my flies looked like(the wife has the "nice" camera):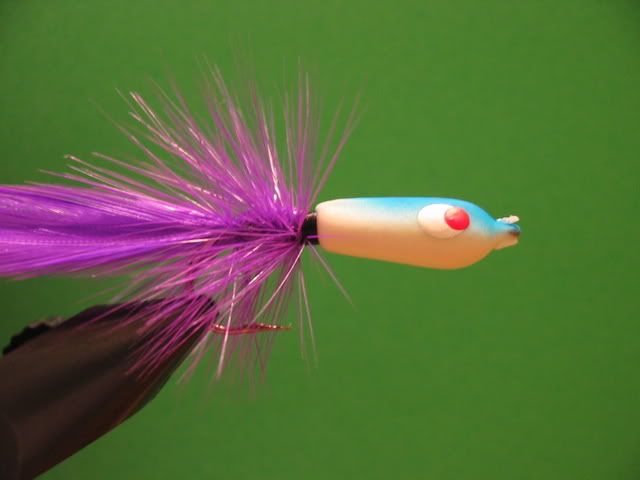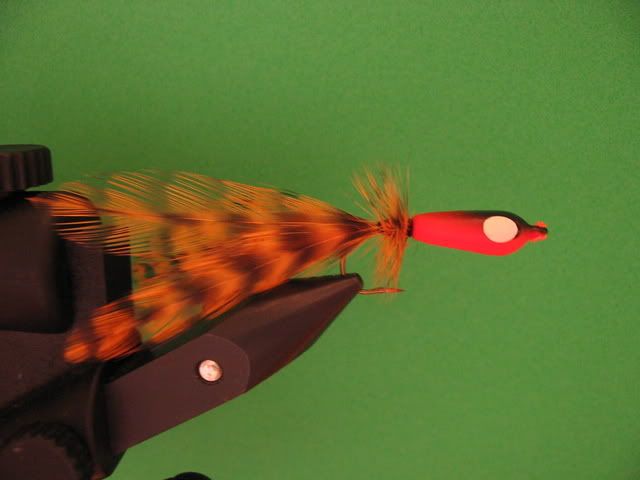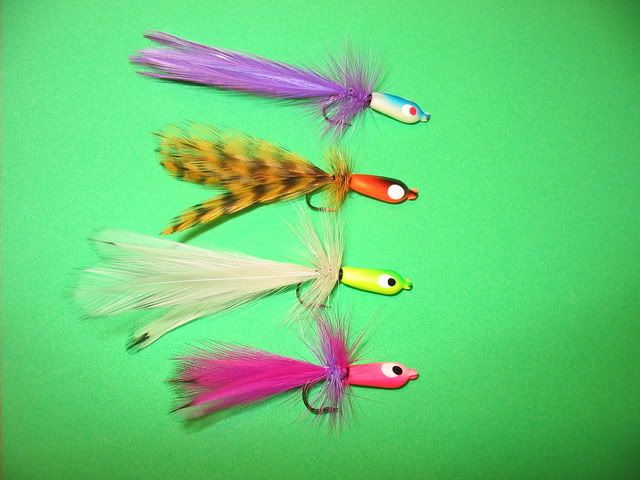 The eyes fell off the orange one when I gave it a squeeze. I figure it's nothing a Sharpie can't fix.
I am sure that I am not the first to give this a shot. I did feel that it was worth sharing for those that tie flies or jigs. The package shows them being fished on the bottom tipped with minnows or worms. I think I may try them on top and maybe add a split shot or two to fish them in the water column.
I will let you all know how they fish and hopefully how they catch too. If for some reason the feathers are too long, I can always cut them off and leave the gummy head; just tie on some new materials after that.
Scott