Heifers made a statement today that my ice fishing year is coming to a close which is unfortunate due to the amount of ice currently present. We suffered through suspect ice conditions during the meat of season and now it wants to be cold.
On the bright side I'm thinking this area dodged a bullet by avoiding an entire winter of snow covered ice. Pretty good possibility of substantial winter kill like they are seeing in some lakes northeast of here.
Ice conditions in this region warranted extreme caution on a regular basis. My average 24 days (mostly 1/2 days) on ice is at 11 this year. The irony of it all was this very well could have ranked as my #1 all time for sumo pan fish iced with a little help from Mother Nature. Sooooooo I'm cheating and adding the 17-18 ice season to this one and making it my #1 season and finally surpassing the 10-11 ice season which I've grown weary of. That and I only recorded 17 ice fishing days in the 17-18 season, so total will be slightly above average for the two years, or I could readjust the average but that means lowering days ice fished/season and we can't have that. Not that my justification means a thing to any of you so we will just move along.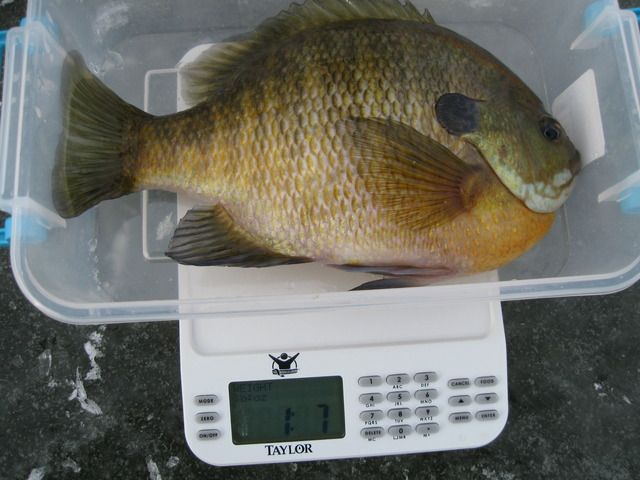 Didn't gain any ground on bluegill but some quality fish.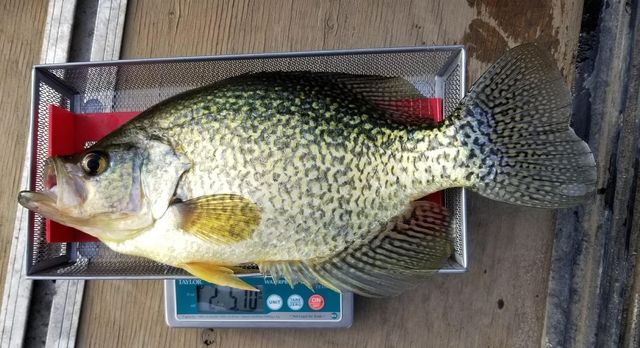 pb for black crappie.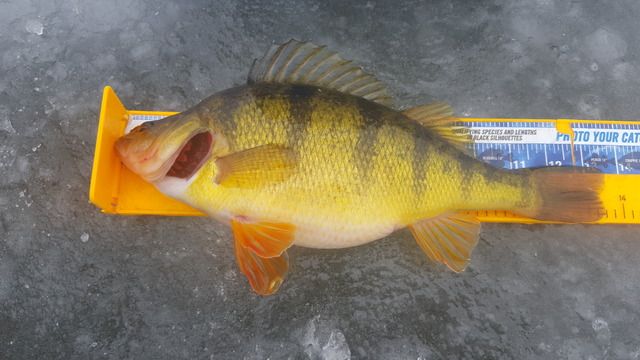 YP this year have been outstanding! No 2's but several in the 1.5 - 1.75 lbs.
Lake renovations do work!!!!!!! Before people start bombarding me, yes some of these fish were caught on a private Sandhill lake, but there is most certainly a viable population of outstanding public pan fish right here in Nebraska. Given half a chance there could be many more!
For those that have acquired a two pound yellow perch or bluegill through angling, I tip my hat to you. 28 years ago I thought it was just a challenge between my brother in-law and I that would be over within a few years and we would enjoy a brew between us, looser buying. Indescribable journey would be my feeble effort at an explanation today. The best advice I can give to anyone wishing to pursue said challenge is there are an unreal amount of 2 lb. pan fish that scale at a pound and a quarter.
Good luck!
dc